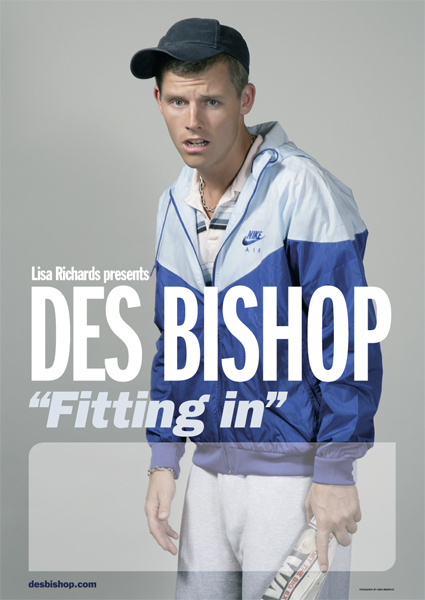 Happy Wednesday. Hump day- am I right or am I right? Or am I right? I'm pretty sure I might be right. Anyway, I just wanted to let you know that the spine-tingling 7th episode of my groundbreaking and futuristic podcast Dave Hill's Podcasting Incident is now up and available for your ears to listen to and stuff. This time around, I have a lovely chat with Irish-American comedian Des Bishop and the Fix editor Harry Deansway. There is also a rare broadcast of a Witch Taint song at the very end. In short, brace yourself for the greatest podcast of all-time. You can listen in the player below or by clicking here or you can go to iTunes and download and subscribe to it and stuff there. And hey- why not join the Dave Hill's Podcasting Incident Facebook page while you're at it? And why not join the Dave Hill Facebook page while you're at it? And hey…okay, well that's fine for now- just do that stuff and I won't bother you for at least a couple days. How are things otherwise? I am good mostly. Thanks for asking.

Love,
Dave Hill

As some of you may know, this summer I've had an intern named Kyle Mizono helping me in my plot for world domination. Kyle contacted me via the Internet some time ago and asked if she could be my intern and learn about show business and stuff for summer and- classy guy that I am- I said "Sure." There has been some speculation that Kyle is not a real person, however- as evidenced by the photo above- and the fact that I myself have been in the same room with Kyle on many occasions, I can tell you that she totally exists and is leading a full and reasonably normal life with lots of great outfits.
A few days ago, Kyle sent me this letter or essay or something about her internship experience with me, Dave Hill. Because of my busy show business life, I haven't had time to read it myself, but I promised her I would post it here on my Internet website for all to enjoy. I am excited to read what great things she says about me when I manage to find the time. Anyway, here it is:
"This summer, I had the opportunity to live in New York, and intern with comedian Mr. Dave Hill. Even in writing I was expected to refer to him as Mr. Dave Hill – it was one of his rules. However, I am breaking his rule because DAVE doesn't know where I live, and he can't do anything to stop me! Anyways, I came to New York without a clue of what interning for a comedian even meant, and I still don't completely understand what it means.
At first, I was terrified of Dave because I admired and respected him, but it didn't take me long to I realize that there was nothing to be afraid of, and very little to admire or even respect. I can't tell you how many times Dave dropped something on the ground and he made me pick it up.
"It is right in front of you," I'd say, to which he would reply, "I don't have time. I am performer," all the while picking his nose.
The devil doesn't wear Prada, he specifically wears a velvet suit and converse sneakers. Dave's absurd requests kept me busy day and night, even when he was out of town. For an entire week, I went without bathing or eating anything but a few stale rice crackers that I found while cleaning Dave's apartment.
The worst part is now everyone thinks that I am their intern or something. Since leaving New York, I have been chauffeuring my friends to the airport, and delivering coffee and pastries to people's doors. Why do I put up with this? I want to be a comedian, and Dave says that it is only way to make it in show business.
Kyle Mizono"
I have no doubt Kyle's letter was beautiful and touching. I hope to read it some day. Okay, that about covers it for now. I have to go have a procedure so I've got to wash up.
Love,
Dave Hill

Hi. How are you? I am fine. Thanks for asking. Anyway, I just wanted to let you know that the sixth incredible episode of my incredible new podcast Dave Hill's Podcasting Incident is now up and available for public consumption. You can listen to it in the player below or by going here or by going to iTunes and totally listening to it and also subscribing to it there. This time around I sit down for a lovely chat with Alessi's Ark, the brilliant 20 year-old London-based singer songwriter who is known by law officials and the public record system as Alessi Laurent-Marke. But you should look up Alessi's Ark when buying her music, which you should because it's awesome. Alessi signed to Virgin Records when she was just 17 years old. How crazy is that? Yeah, I know. Anyway, Alessi and I hang out at her house in London and talk and play some music and just have a really nice time in general. I hope you enjoy it a whole bunch.

Love,
Dave Hill

A little while back, I attended a charity event called "Night of 1000 Gowns" and made a video about it with my friend Anthony Fisher. If you like guys in dresses, you have pretty much just hit Easy Street because there is a lot of that sort of thing in this video. I hope you enjoy it a whole bunch.
Love,
Dave Hill

I have been in Edinburgh for roughly two weeks now. I've lost a lot of blood and several of my organs have already shut down or are at least just sort of giving me the finger. Other than that I am having a really nice time. The two shows I am doing here- Big in Japan and the Dave Hill Explosion- are going well and I have been getting really nice reviews unless you count the old man who walked out of my show one night and called me crap, which I choose not to because it hurts my feelings. I'm pretty sure his wife gave me the finger too. This town!
As rumored on the Internet, I let Fix editor, man-about-town, and major asshole Harry Deansway stay in the guest bedroom of my palatial apartment here in Edinburgh for a few nights. As you can probably imagine, it has been a complete nightmare. Most days, I wake up to find Harry sitting on the couch in a wrestling singlet and mud mask while chain smoking Menthol cigarettes and crying in front of whatever is on TV at the moment, even if it's just a commercial for a local auto dealer. Sometimes I try to complain but Harry just stands up, throws his cereal on the floor and starts screaming about how he will "fucking ruin" me. Then he locks himself in the bathroom until just about fifteen minutes before I have to go on stage. I enter the bathroom to find the tub filled to the edge and all of my personal effects thrown into a tub full of soapy, yellow water.
Other than the previous paragraph, I would describe my Edinburgh experience as being really positive. A lot of chicks want to make out with me and I have fingered almost the entire staff of the Tesco near my apartment. Today is my day off and I am using it to go see some shows and maybe get some cosmetic surgery to make sure things finish really well for me up here. I am excited to see Rich Fulcher as Eleanor later this week as he is awesome and also- being a fellow dirty American and all- one of the few people I can understand from the beginning of each sentence right up until the end minus a couple words here and there.
Speaking of language, yesterday I learned the phrases "yummy mummy" and "bum chum," both of which have to do with people who end up getting banged at some point.
Okay, I have to go clean the tub now as Harry has pretty much lined the entire thing with enough pubes to make a sweater or "jumper" as they seem to be called over here.
Oh yeah, the picture above is of me on top of Arthur's Seat, one of the popular mountains here in town. I climbed the f@#k out of that thing with the lovely and talented Charlyne Yi the other day. No one could believe it. Also, follow me on Twitter, and listen to my podcast. There- glad I got that out of my system.
Love,
Dave Hill

Hi. Thanks for reading (this and other stuff that is out there today). I just wanted to let you know that the fifth incredible episode of my incredible new podcast, Dave Hill's Podcasting Incident, is up now on the Internet for your aural consumption (That sounds gross!). This time around, I have the lovely and talented Janeane Garofalo over to my house and we hang out and talk about Teabaggers, Ted Nugent, whether or not I'm gay, and a whole bunch of other stuff too. I hope you enjoy it so much. You can listen to it right here. Or you can go and listen to it on iTunes and subscribe to it and everything right here. Then again, you could just listen to it in the player below. And while you're at it, please join the Dave Hill's Podcasting Incident Facebook page right here. It is one of the greatest things that has ever happened. Thanks so much. Have an unstoppable day.

Love,
Dave Hill

Greetings from Edinburgh, Scotland once again, where I have been for a week now performing my "Big in Japan" and Dave Hill Explosion shows at the Edinburgh Fringe Festival. I am near death already with the pace of things and also the drinking of things, but generally speaking I am having a lovely time. Anyway, this is kind of shameless of me, I know, but- F it- I just wanted to share with you some of the really nice writeups and reviews I've been getting in this neck of the woods so far. I got a great review in the Stage, a totally popular newspaper over here. You can read that right here. And I got a great review in the Edinburgh Festivals Magazine that you can read right here. Also, the Guardian, a super giant UK newspaper, made me their Pick of the Week, which is great. You can read that right here. And, finally, there is a lovely profile of me in the Scotsman you can read right here.
Okay, that about covers it from now. Hopefully I'll have some other nice press to share with you soon. I did a fashion shoot yesterday, so I'll post that fo sho (which means definitely, I'm told). And if I get some nasty press, I'll post that here too. Maybe. It depends if they use swears.
Love,
Dave Hill

Hi. How are you? I just wanted to let you know that the fourth episode of my incredible new podcast Dave Hill's Podcasting Incident featuring my delightful conversation with international music person, close personal friend, and fellow Diamondsnake rock band member Moby is up now. You can listen to it on the player below right here…

…you can go listen to it here or just go to iTunes and totally listen to it and even subscribe to it for free there. The future is now! I hope you enjoy it so much.
Love and heavy metal,
Dave Hill

Hi. How are you? Today I write to you from scenic Edinburgh, Scotland, where I am totally living for the entire month of August as I tear it up at the Edinburgh Fringe Festival. I am doing two incredible shows, "Big in Japan" and "The Dave Hill Explosion." If you find yourself in these parts, I insist you come to both shows multiple times. And if you are not completely satisfied, you can kick me in the privates and make me eat month-old haggis (speaking of which, had some yesterday- it was delicious. Not sure what all the negative press is about). Right below this sentence is a lovely preview video of my incredible "Big in Japan" show made by my director and close personal friend, the great Jeff Tomsic. It will help you get sense of the mayhem that awaits. Brace yourself:

And speaking of Edinburgh in general, I got here yesterday and am so far having a lovely, lovely time. The photo above is of the view outside my apartment window. As cemeteries go, it's quite lovely. I hope the ghosts are on my side.


This morning, I woke up and ran/jogged/walked/struggled/cried my way up to what appeared to be the very highest point in all of Edinburgh (and maybe even all of Scotland for all I know), where I screamed at the top of my lungs and listened to Dio on my iPod. It was a magical experience. Before I headed to the top of the mountain, I assumed no one had ever accomplished such a feat and I expected to find the remains of many who tried along my ascent to the top. When I got there, however, I was greeted by a number of families, many of which included small children. This caused me to feel slightly less manly for a second until I decided to comfort myself with the possibility that I got to the top faster than anyone else did that day. You gotta hang on to something, I figure.
Anyway, now I'm taking to the streets in search of a fog machine. This is because I'm an entertainer who likes to give my all to the people. If you come to see me in Edinburgh, expect fog and much, much more from me every night. Quality is job one. And as long as I'm not on the topic, please be sure to listen to my new podcast, Dave Hill's Podcasting Incident, each week here and on iTunes, where you can totally subcribe and everything. So there.
Okay, that about covers it for now. More as this story develops.
Love,
Dave Hill