Witch Taint Destroys SXSW!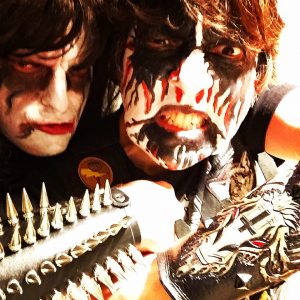 Hi, it's Dave again. I've just returned from SXSW in scenic Austin, Texas. As part of my invasion, my buddy Phil Costello and I performed our Witch Taint: The Black Metal Dialogues Live! at the Hideout Theatre to a sold out, standing room only crowd. It was super fun and we got a killer review in the Austin Chronicle that you can read right here. More Witch Taint shows coming soon, including New Orleans, Jersey City, and Los Angeles, so keep an eye on my Live page to find out when we're invading your town.
Dark regards,
Dave Hill
Leave a Reply
You must be logged in to post a comment.