One of my favorite bands of all-time is Corrosion of Conformity. Over the last 27 years (with a few hiatuses along the way) they have been bringing it hard in about 500 different ways. Things haven't been quite the same since Reed Mullin, a friend and one of the greatest rock drummers of all-time in my completely accurate opinion, left the band in 2001, but I was excited to hear that Reed and former singer Karl Agell from the "Blind"-era lineup have recently put a band together called Corrosion of Conformity-Blind and are doing a handful of shows in which they are playing COC's awesome "Blind" album in its entirety, along with some other rock classics. I won't be able to see any of the shows myself unfortunately, but there is good video of their entire recent Raleigh show here. Take yourself to rock school and check it out now. And for more COC awesomeness, pick up "Animosity," "Blind," "Deliverance," or "Wiseblood," my favorites.

Here is the video for "Albatross" from COC's "Deliverance" album. It's a sweet jam.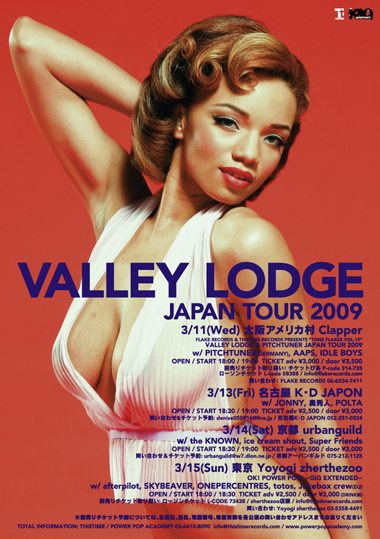 And as long as I'm on the topic of rock, here is another song from my rock band Valley Lodge's new album "Semester at Sea," which you can pick up here and here (and more places soon). This one's called "Comin' Around," which appears both on our new album and as a bonus track on the Japanese version of our classic self-titled debut. It pretty much has everything.
Dave Hill

This past weekend, while navigating my palatial fifth-floor walkup studio apartment, I stubbed my toe like a motherf@#ker on an ornate Indonesian chest that sits at the foot of my reasonably-sized bed. I bought the chest in Cleveland at a store specializing in fineries and knick-knacks from Indonesia called City Buddha (now in two convenient locations, east and west, last time I checked). I had originally planned on giving it as a wedding gift, but once the realities of mailing that sort of thing shown themselves, I decided to just give it to someone who would really appreciate it- me. I've accumulated a lot of stuff that way over the years, including that matching set of martini glasses that remains in their original box in my parents' attic about twelve years after the big day.
Anyway, as evidenced in the photo above, I really banged the f@%k out of my foot when I ran into that Indonesian chest (It's got lots of gold leaf- you really should see it). I hate profanity, but I really let out with some expletives when the whole thing went down. I limped for a few hours after that and then pretty much forgot about what is now known as the Indonesian toe-stubbing incident of spring '09. After a day or so, however, I happened to notice that my little toe (and also portions of that delicate area in between my little toe and the one next to that) was battered, bloodied, bruised, and just kind of messed up in general. I questioned for a moment whether I might have a really high pain threshold or something to somehow not notice (you know, other than the brief limping period immediately following the Indonesian toe-stubbing incident of spring '09) that I had seemingly really messed up my toe. But then the Robin Byrd Show came on and, I dunno, I just sort of forgot whatever I was thinking about at the time.
There are a lot of things I love about the United Kingdom.  The beer, the Dave-friendly outfits, the ladies- really, I could go on for hours.  But perhaps my favorite thing about the UK- at least for the purposes of this blog posting anyway- are Bishop and Douch, the unstoppable Oxford-based (with threats of moving to London or NYC) duo I just can't get enough of.  Above is a video written by James Serafinowicz starring the two of them.  Watch it now!  I tell you I could listen to them talk in those crazy accents of theirs for hours.

And here is another really funny video of theirs that is part of their sketch-a-day plot for world domination, other examples of which you can find here. Watch all of them now or I'll stab you and at least one person you care about (and also one you don't). Also, these two Primark-loving bastards will be coming to New York City very soon, so if you live in these parts, be sure to check them out as they are hilarious bastards. I plan on riding their coattails wherever they're headed. We will do some performing together while they are here to further illustrate that point.

Hi there. As you might have noticed, I have blabbing and/or blogging about my rock band Valley Lodge's new album "Semester at Sea" here just a little bit lately. Anyway, we are still working on getting it out there in all the various forms people get music these days, but so far I am excited to announce that you can get actual CDs of the new album at Not Lame Music and Kool Kat Musik right now. The album will be available on iTunes and in other places really soon. I will keep you posted. But if you want to get a CD, you can do that now thanks to the magic of the Internet. And you can get our first, self-titled album on iTunes now. You probably should.
If you would like to take some of our music for a test drive, why not download a few songs from our first album and our new album now. If you like it, you can always come back for more. I am learning my marketing skills from the crack dealers and also those ladies that hand out free cheese and crackers at the grocery store. Our music is a little like both. Also, it will totally get you laid, like, a lot. Oh yeah, here are some songs for you:
"All of My Loving"
"21st Century Man"
"Baby, It's A Shame"
"When The Rain Comes"

I saw these two kids sitting in a coffee shop with their fathers on Hudson Street in the West Village today. As the story goes, the two kids are playing in a hockey tournament at the moment and- as you might have guessed- those are their jersey numbers. No word on whether getting the numbers shaved into the back of their heads was their idea or their fathers.' Either way, I applaud the result. I imagine these kids must be pretty good at hockey. You just don't go getting your number shaved into your head if you suck. That's just asking for it. Even I know that.

Dave Hill

My Valley Lodge bandmates and I saw a lot of really cool bands while we were rocking Japan. One of my favorites, of course, was Totos, featuring our awesome tour manager Koyo on guitar and vocals. Above is their video for "Happy Turn," sung in Japanese. And below is their video for "From Now," sung in English. I think they are touring the U.S. soon, possibly with Apples in Stereo, so go see them!

Dave Hill

Attention Citizens of the Internet:
Hello. This is your man Dave Hill. From before. Earlier this month, my unstoppable rock band Valley Lodge invaded the country of Japan, where we are considered geniuses, for the very first time. We embarked on a four-city tour that included full-on rock assaults in Osaka, Nagoya (aka Philly of the East), Kyoto, and Tokyo. It was a really, really great experience for us and an even better experience for the people of Japan.
Finally, the story can be told.
The lineup of the band for our Japanese invasion was slightly different than what most of our hardcore fans call the "classic lineup." Unfortunately, our incredible drummer Rob Pfeiffer and incredible bass player Phil Costello had Western obligations, so our friends, incredible drummer Dale May and incredible bass player Doug Gillard, jumped into the fray. As a result, the lineup of the band for our Japanese invasion consisted of me, Dale, Doug, and, of course, the inimitable John Kimbrough on guitar, what is known in the Danish press as the "Asian lineup" of the band. Also, joining us on our mission was our man Carl Arnheiter, who brought spiritual advice, videography skills, and an unsettling grasp of the Tokyo subway system to the picture among other things. And holding our hands every step of the way were our tour manager Koyo Fukamizu and our translator Ryohei Onaga, two of the coolest guys we have ever met despite the fact that they tried to convince us that that one place in Kyoto was not a massage parlor even though it was very clearly a massage parlor.
For more information on Valley Lodge and our dominance in Japan (where it counts), feel free to visit these popular Internet websites:
myspace.com/valleylodge
valleylodgemusic.com
http://www.powerpopacademy.com/index_vljapan.html
http://www.powerpopacademy.com/bands/valley_lodge/

Also, you can buy our first album on iTunes (you know, if you want. No pressure). Our second album will be out any day now. I will pester you about that soon I imagine.
Love,
Dave Hill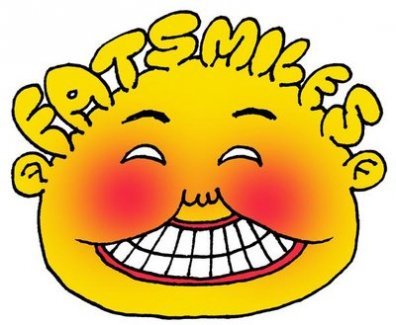 Hi there. If you find yourself in New York City tonight, come by the Red Room above the KGB Bar (85 East 4th Street). I am doing the Fatsmiles show along with the great Pete Holmes, John Roberts, Amy Schumer, Glenn Wool, and Michelle Collins. If I weren't in this show, I would totally want to go watch it. In fact, when I am not performing I am totally going to be sitting there and watching and loving it so much. Also, I did the Fatsmiles show in London this past November, so this really completes the intercontinental Fatsmiles circle for me. I'm pretty excited about it.

In other news, here is a crazy big sleeping cat. If I owned a cat like this I would never leave the house. Or I would take him everywhere with me. But something tells me he mostly likes to just hang out at home.

Dave Hill

Hump Day- am I right or am I right? Yesterday, I had a long but fun day of shooting a video for the upcoming This American Life live shows next month with that major poonhound David Rakoff and also the lovely and talented Laura Krafft and Jackie Hoffman. It was a bunch of fun and at one point I ate half of a delicious pastrami sandwich. I have to remind myself to put the other half in the fridge or in my stomach later. Or maybe it's too late already. What's the shelf life of room temperature cold cuts? Anyway, I am excited to see how the video turns out.
In other news, as I sit here getting it all started today (or whatever it is I'm doing sitting here with no pants on), I thought I would talk some more about my hot rock band Valley Lodge's invasion of the great nation of Japan earlier this month. Among the many highlights of the trip (and forgive me if I already talked about this- the jetlag has killed my short-term memory) was the hot coffee in a can that was available from vending machines on pretty much every block in the entire country as best I could tell. For about a buck or so, you can get all kinds of different deliciously hot cans of coffee at a moment's notice. My record is five cans in one day but I brought it down to an average of about three a day after I started to get a little jumpy on the record-setting day. The can above was purchased on the street in Nagoya. I bought it because I liked the design on the can, not because I thought it would remind me of home. The coffee in this particular can was a bit too sweet for my tastes but I think I drained it anyway. I mean, hey, why not?


Adding to the coffee-in-a-can excitement over in Japan was the fact that Hollywood's Tommy Lee Jones was on a lot of the hot-coffee-in-a-can vending machines over there. Apparently he is the spokesperson for Boss coffee, the brand of champions I am assuming. I don't know if the remarkably crappy photo of him has something to do with one of the other ads he did for the coffee or if Tommy Lee Jones doesn't bother looking in the mirror before photo shoots. "Tommy, when you show up for the Boss photo shoot, make sure you haven't slept in three weeks and are still drunk from the night before- that would be really helpful," I imagine the photographer saying to him. Needless to say, Tommy's bad headshot didn't stop me from buying tons of delicious Boss coffee while I was in Japan.


Another thing I really loved about Japan is that they have cartoons of adorable little animals and assorted other beings on pretty much everything. Take that weird chocolately spongy thing above that I saw in a convenience store. Sure- it's chocolate so you want to buy it anyway, but that rabbit really takes it to the next level.


In the end, I didn't buy it myself as my focus at the time was candy, but I did manage to have a little fun with it while we were still in the store:


And finally- speaking of Colonel Sanders (mentioned in the previous post)- here is a photo of a plaster (or maybe he's made of something else. I'm not a doctor!) Colonel Sanders/Uncle Sam I saw in a gift shop in Kyoto. There was a part of me that really wanted to take him home, but then I realized pointing to where it says "Uncle Sam" and giggling a little bit when friends came over was maybe not enough to drop the 30 or so bucks they were asking for him. I'm sure I'll kick myself for that decision one day though.


Oh yeah- one more thing. Above is a completely pointless animated GIF I made of me standing in front of some sort of nurse-themed whorehouse or something near our hotel in Tokyo. Did I end up going in? No. Did I totally want to go in? Totally! Alas, I am too delicate.
Oh, and finally, here is another song from the new Valley Lodge album for you. It's called "Break Your Heart."

Because of jetlag and whatnot, I haven't had a chance to give a detailed report of my hot rock band Valley Lodge's recent invasion of Japan (not that anyone's necessarily waiting for all the juicy details. It's just that I love to type), but I before I forget I did want to talk about an amazing discovery I had in Tokyo- something called boys clubs. And no- they're not what you're thinking. I figured they were gay clubs or something too, but instead they are the male counterpart of girls clubs or hostess bars. Hostess bars are clubs where men go to have drinks and chat with hot ladies who get paid to pretend they are enjoying the whole thing. There is sometimes eventually some paid boning that goes along with this, but it's not necessarily part of the equation. As I understand it, the main business is just hanging out and chatting and drinking.


I can understand that there is a market for bars where men pay to hang out and drink with hot chicks, but I was surprised to learn that there are seemingly just as many bars in Tokyo where women pay to hang out and have drinks with handsome young fellas with incredible hair. The photo above is of a billboard advertising some dudes for hire at one of the clubs near the hotel we stayed at in the Shinjuku area of town (which- as long as we're on the topic- was crawling with whores). In the morning when we'd walk out for breakfast, a lot of these dudes were just making their way home after a long hard night of hanging and probably not banging.


I can't imagine this sort of thing existing in the U.S. I read up on it and found that one of the reasons women in Japan will pay for this service is supposedly because Japanese men don't really listen to their women, so the women go out and pay some guy in a tight suit and frosted hair to listen to every word they say. Go figure. If I knew how to say much in Japanese other than "You are an incredible dancer," I probably could have made a few bucks while we were in town. Oh well, next time.


Even more fascinating than the existence of the boys clubs themselves was the presence of the guy above's photo in front of pretty much every one of these places. I'm not sure what the story is, but as best I can tell he is the Colonel Sanders of boys clubs in Japan. The man's got skills. I'm not sure what skills, but I know he's got them. I mean, look at that mustache.