Archive for December, 2007



Hello. Hi. How are you? Above is the entire 4th episode (broken up into three easily digestible segments of delight) of my incredible television program "The King of Miami with Dave Hill" that was on the futuristic Mojo Network but for reasons I am still trying to fucking figure out, dammit, is no longer on the air. Anyway, thanks to the magic of the Internet you can watch it anyway. This is my favorite episode of the program. I hope you enjoy it so much.

I've just returned from the gym and- as you can probably imagine- I pretty much tore that place a new one lifting this, running on that, and generally fucking that place up in general. This is no New Year's resolution stuff kicking in early either- as anyone will tell you, I have been making a point of being in incredible shape for a long time now. Still, yesterday was my first day back at the gym in a couple months so it must have been a lot to handle for all the other people trying to work out around me. I guess it's kind of unfair of me if you really think about it. Good thing I don't.
The gym is one of the few places I wear an iPod these days and it's kind of fun putting together an unstoppable workout playlist (or "gym jams" as I like to call them in private and also in the dark) for myself. The latest one features a lot of Pavement, Pentagram, Zeppelin, Fleetwood Mac, Guided by Voices, Heatmiser, and Black Sabbath. I find each band works a different muscle group and, as a result, I am in the shape of a lifetime (ask anybody). Sometimes I try to watch TV at the gym but it never works out too well. They have that one music video channel that plays Black Eyed Peas videos nonstop and then it's pretty much the Ellen show on all the other channels. Last night though, the guy on one of the crazy cardio machines next to me was watching "The Hughleys" and was laughing out loud the whole time. I couldn't figure out what could possibly be so funny on an episode of "The Hughleys" (No offense, D.L., you know I love you) but then I saw that Sherman Hemsley on the screen and I knew what all the fuss was about. The man has got it. And did you know Isabel Sanford who played "Weezie", his wife on the "The Jeffersons" was over twenty years older than him? True story. It's amazing what a mustache can do.
Now that I have completely fucked up the gym for the day, I am not quite sure what to do. It's pretty rainy out and- given my penchant for cutting myself- I should be on close watch today. If only I didn't live alone. Oh well, let's end on a high note anyway. Here is Stevie Nicks and Tom Petty doing "Stop Draggin' My Heart Around." Great stuff.

Dave Hill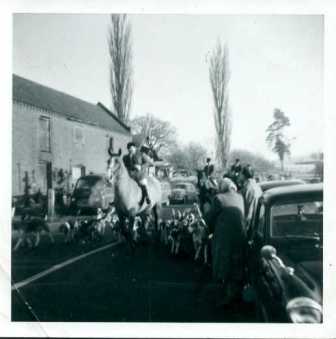 The holidays- am I right? I have spent the last couple days in scenic New Haven with my brother and his family and also my parents, who made the trek from my native Cleveland for a few days. It was good times all around, full of lots of meat products, candy, presents, and- when necessary- scotch. For the most part, however, everything was in moderation, at least compared to my usual habits anyway. I am trying to "bring it down" this holiday season, you know, for the camera. Also, I don't want to buy new pants (unless they are really cool pants, of course, in which case I am happy to pay whatever someone might be asking).
Today, of course, is Boxing Day over in England, Canada, and probably some other places too. As I once understood it, Boxing Day is the day when you take all the stuff in your house that you don't want, put it in boxes (thus the name), and then give it to some poor bastard who could use all that stuff more than you could. A few years ago, however, a Canadian girl explained to me that Boxing Day is really just a day to hang out and "get fucked up and stuff" and that no one really puts all that much stuff in boxes anymore, even if they are bored. She then went on to tell me how she had a nasty coke hangover and she was really glad her shift at the coffee shop was not that long that day, which, of course, reminded me that there are many ways to celebrate a holiday- you just have to find the way that's right for you.
I should mention that I am riding on the Metro-North train from New Haven to Grand Central as I type this. It is a crowded train but- in an effort to keep anyone from sitting next to me- I have whipped my dick out. No, just kidding. But it's not the worst idea I've ever heard. I really don't like when people sit next to me on the train, especially when I'm typing on my laptop about whipping my dick out and it's not all that hard to look at my computer if you are sitting right next to me.
As long as I'm on the topic of riding on a crowded train, I should point out that someone who just got on at the last stop, Bridgeport, seems to have a thing for wearing pee-stained clothes. As I look around for suspects, the smart money is on the old lady across the aisle to my left. I say this not to suggest that old people are always the first ones to point the finger at when the stench of pee is in the air (my experiences with small children, prom dates, and chimps has taught me not to rule out anyone). It's just that this woman in particular has that vibe about her, that look on her face that seems to say "I don't have any hang-ups whatsoever about wearing pee-stained clothes. In fact, I think I feel a little something coming on right now."
Uh oh, we're at another stop now. More people coming. Maybe I really should whip my dick out.

Oscar Peterson was seriously good at piano. I even saw him live once. He wasn't messing around.

Today I write to you from beyond the grave. No, just kidding. I just thought it would be fun to start this entry that way. And it was.
Anyway, the past couple days have been pretty action-packed as usual, exept for yesterday, when I pretty much lied around all day. Wednesday night was the South Toward Home benefit at the Blender Theater. It was good times. The bill was really great- David Cross, Janeane Garofalo, Mary Lynn Rajskub, Jon Oliver, Christian Finnegan, John Roberts, Andy Blitz, and me, Dave Hill. I was kind of intimidated to be on a bill with such great people, but hopefully I did okay. No one pelted me with rocks or garbage or anything, so I'm taking it as a win for now. I guess I will have to check the blogs.

As one might expect, everyone on the show Wednesday was funny as balls (I mean all the other people. I can't speak for myself. That is for the people to decide, dammit). I especially enjoyed John Roberts, whom I didn't recognize until he taped his nose up with scotch tape and then I totally realized I had seen him perform before at Pu Pu Platter with my friend Mike Albo. The video above is of one of John playing his mother. It's great stuff. At the end of the show my rock band Valley Lodge played some rock songs to clear out the building, so that was fun times too.
Anyway, after the show, a bunch of us show folks headed out to the Black Rabbit, which is my favorite bar in North America probably (Fuck you, "Cheers"-themed bar at the Cleveland Hopkins International Airport- it's over!). If you like sitting around and drinking and talking stuff, you should totally go fuck that place up because they are set up for that kind of shit like a motherfucker. I might have mentioned this here before, but they have these cool things there called snugs, which are booths with doors on them so you can have a little privacy while you hang out with your friends or maybe try to finger someone or something. I mean, hey, why not? It's Saturday. The snugs are also nice because the door blocks people's butts from coming too close to your face if they are standing around the bar. I like that. If I'm gonna have someone's ass in my face I want it to be on my own terms. The snugs also have a push button service light so you can totally get a waiter to come over and get some more drinks up in there without having to wave your arms around or anything. Isn't that nice? Sure it is. Okay, that is all I have to say about snugs and the snugs lifestyle as of this writing.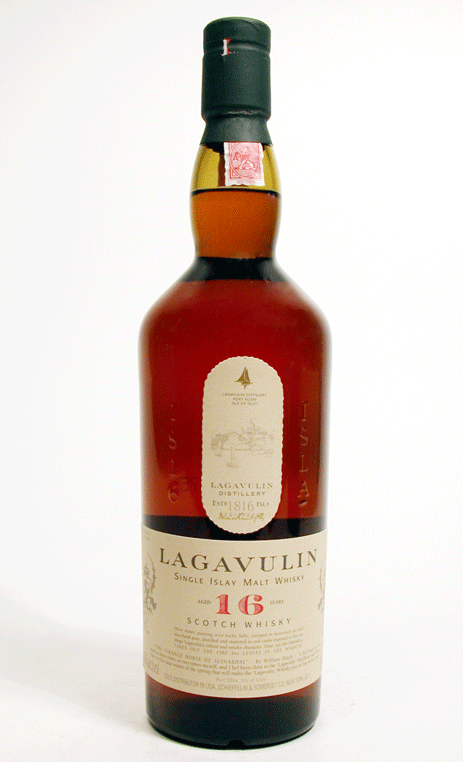 I went a few too many stops on the party train on Wednesday, so I was a bit roughed up yesterday. I am blaming Lagavulin, the popular Scotch that tastes like someone doused a log cabin in gasoline, threw a match on it, let it burn to the ground, and then poured it into a glass just for me, Dave Hill. In short, it is delicious. Usually, I like to have just one sort of drink like this and then stack a beer or two on either side of it. But the gloves were off on Wednesday and I kind of overdid it in the good times department. I mention all of this not to suggest that I encourage or condone the party lifestyle. I am just typing. Fuck it. But you should really try that Lagavulin stuff. Just a few sips and you will really feel like you have something to say to anyone who will listen.

In other news, yesterday I spent a little time listening to TLC, one of the greatest groups of all time. Above is a video for their incredible song "No Scrubs." R.I.P. Left-Eye. I miss those girls, dammit. Chilli was always my favorite. She could call me up right now and tell me to jump in front of a bus and I would totally do it. Thanks to Wikipedia, I found out that she is now in the bag business. You can check out her bags here. Is there anything this girl can't do? I don't think so. Damn, I wann a do that girl's laundry.
Okay, it's off to the witch for me. More on this and other topics later.

Get it? My friend Meredith took this picture at the Apple store. Now it's sweeping the Internet. I wonder if anyone tried to butt in on their conversation. Get it? I am red-hot today.

If you are New York City this Wednesday, you should totally come to the South Toward Home benefit above. As hinted at on the flyer above, the show will feature the comedic stylings of David Cross, Janeane Garofalo, Jon Oliver, Mary Lynn Rajskub, Christian Finnegan, and me, Dave Hill. And then at the end of the show, my rock band Valley Lodge is going to come out and play some of the hits. It's gonna be a scorcher. Please come or I'll cut myself.

It was an action-packed weekend this weekend, full of all sorts of rocking and rolling and general asskicking and whatnot. The mayhem started on Saturday when- for the second time in the past year- I played an S&M-like sex fiend on a television pilot (That is not me in the photo above. I just put that there for dramatic effect). I'm not sure exactly what it is about me that makes people think I'd be good at playing a crazy sex fiend, but it is nice to get out of the house for a few hours and be around one of those showbiz snack tables with all the candy and cookies and stuff, so I'm happy to have the work.


The good times continued on Saturday night when my friend Will took me to see Neil Young at the United Palace Theater up there on 175th Street and Broadway. Before the show, we ate the fuck out of some sushi at Sasabune on the "anything goes" Upper East Side. The sushi as Sasabune is omakase style, which means that the chef gives you whatever he feels like and you tell him to stop once your stomach is about to explode. Sasabune is the best sushi I have ever had in New York except for the California roll at D'Agostino's. Just kidding. That was a hilarious sushi joke I just made. Seriously though, Sasabune is really great. They don't need my help putting asses in the seats though- I just mention it here in case you feel like going to eat the fuck out of some sushi and want to do it the Dave-way.
After we finished eating the fuck out of some sushi, my friend Will and I headed uptown for the Neil Young concert. The United Palace Theater is a really ornate old theater where everything is covered in gold. It's the kind of place where you can't help but put out a little extra effort not to pee on the floor in the men's room because you think the ghosts of showbiz past might come down and smack you for messing up the place. It's really classy-like and was the perfect spot to see someone like Neil Young rifle through his drawer of hits, which is exactly what he did.


For the first half of the show, Neil played solo on guitar, harmonica, and piano. Then- after a twenty minute intermission- Neil came out and rocked out with his band. Throughout the show, a guy was working on paintings about Neil's songs and would come out and put a different one on an easel at the foot of the stage at the beginning of each song. It was cool shit. Our seats were really good too, so we could see and hear everything just right. Since I am into rocking and rolling myself, it was fun to check out all of Neil's guitar gear. It's quite a setup and sounds great (That's Neil's famous Les Paul, "Old Black," above). I found an interesting interview with Neil's guitar tech, Larry Cragg, here. Larry was at the show on Saturday and was scrambling around on stage like Neil was gonna beat him wiith a stick after the show if he didn't get everything sorted out just right. It was fun to watch.
Neil and his band were great on Saturday, but the crowd- mostly folks in their 40's and 50's it seemed- were highly annoying. They all seemed like they didn't get out much and didn't really know how to deal with being in a crowd. In the lobby and bar areas, fat men in Dockers and women in mom jeans pushed and shoved their way around with a bizarre sense of entitlement. Before the show, an announcement was made that Neil Young would like the audience to refrain from shouting out song titles during the show. Folks did it all night anyway, of course. Even worse were the drunken old dickheads trying to yell out something clever during the silence in between songs seemingly in hopes that Neil would acknowledge them in some way. "Dude, Neil totally gets me!," the old dickhead will say to friends on the drive back to Jersey after the show. "I bet we'd be great friends if I ever got the chance to hang with him. What kind of weed do you think he smokes? I bet Neil totally has the best weed. You know he has the best weed! I would love to smoke weed with Neil and just, you know, talk about shit. Neil would be thrilled to hang with a guy who totally get hims like I do." Then the old dickhead in Dockers will head to Guitar Center in the morning and drop $10,000 on a brand new guitar that was made to look like its been played on the road for the last 30 years.
The most annoying old douche of all on Saturday was the guy a couple rows behind me who kept yelling out to Neil "Never sell out, baby! Never sell out!" At 62 years old, I'm sure Neil was grateful for the advice. "In between songs, I told Neil to never sell out!," the old douche will tell his co-workers at State Farm on Monday morning. "It was awesome!" Despite all my complaining in these last couple paragraphs, I really enjoyed the show though.


Last night, the good times continued at Joe's Pub where my friend Lucy Wainwright Roche had a big sold-out show celebrating her 26th birthday. I played bass with Lucy and played the comedic comedy video below. Also bringing the heat on Lucy's B-day show was her father Loudown Wainwright, Martha Plimpton, David Rakoff, Lucy's cousin Sam McTavey, and Lucy's aunt Sloan Wainwright. A highlight for me was when Lucy, drummerman Joel Frost, and I all got to play "When I'm At Your House" along with Loudon Wainwright. The drawing above is by Michael Arthur, the official Joe's Pub artist. He does an entire ink drawing while watching whatever show is going on. Cool shit. And I think he really got my hair right.

After the Joe's Pub show, we all headed over the M&R Bar on the Bowery and drank stuff and ate birthday cake for a while. Good times, good times. I hope we do it again next year.

What the F? Suddenly- and when I least expected it- I have been attacked by moths in my very own apartment. I should have known something was up when I started to see a little moth or two flying around every once in a while (even though the weather is cold and my windows are closed all the time). But I assumed they were just hanging out because I am a slob or and they enjoyed the "anything goes" sort of environment I tend to have going in my tiny apartment. As it turns out, however, the moths have totally been eating the fuck out of my sweaters. The nerve of those little bastards- I thought that only happened in olden times. Yesterday, I went out to get moth balls so I could take back the night on those fuckers. I'll let you know what happens. This shit is serious over here.