Archive for October, 2016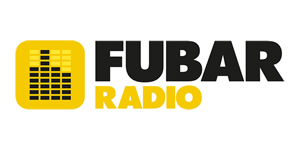 Here's some exciting news- the lovely folks at Fubar Radio in the UK have added my WFMU radio show The Goddamn Dave Hill Show to their weekly lineup! Now UK listeners don't have to wake up in the middle of the night and sit in the dark for three hours just to hear my incredible show- they can listen to it in broad daylight on Tuesday afternoon's from 1-4pm. I'm excited and grateful to be a part of the awesome Fubar lineup. You can get the full scoop right here.
Your man,
Dave Hill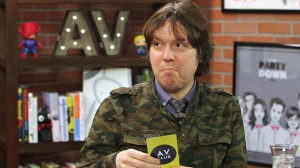 This past September, during an invasion of Chicago during the midwestern jaunt of my electrifying book tour, I swung by the office's of the Onion's A.V. Club to play "Pick a Choice", the game that is sweeping the nation, with A.C. Club mainman John Teti. It was scintillating and they gave me a free mousepad and other cool stuff when I left. You can watch the whole thing right here. It's incredible.
Stay street,
Dave Hill

Hi. It's Dave again. I just wanted to let you know that in my spare time away from other stuff, I have been writing a few fairy tales for Audible's new series Bedtime Stories for Cynics. So far, Lewis Black read a story I wrote called "Todd the Dragon Slayer" and Maria Bamford read the new version of "Goldilocks" I cooked up. The whole thing is presented by Nick Offerman and it's pretty much good times all the time. I highly encourage you to check it out again and again. And then again. You can do that right here and here. I hope you enjoy them so much.
Love you,
Dave Hill