I don't know if I've mentioned this, but I wrote a new book (my second) and it's out now in case you haven't picked up a copy yet. Anyway, the folks over at Commonweal magazine recently gave it a lovely review. You can read it right here.
Have the best day,
Dave Hill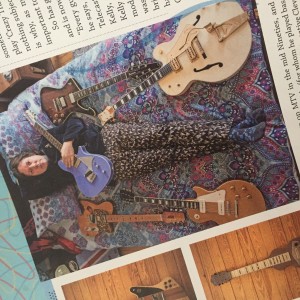 In case you missed it, I am in the most recent issue of Guitar Aficionado magazine talking about my guitars and whatnot. As you can probably imagine, I am pretty excited about it. They came over to my house and photographed me lying around with my guitars all sexy like and everything. It was pretty cool. Anyway, grab a copy if you get a chance. It's a scorcher. Oh, and I don't know why the photo above is turned sideways like that. Poltergeists, I think.
Still street,
Dave Hill

One of my favorite comics Ian Ambramson has a great standup show called 7 Minutes in Purgatory where the comedians are stuck in a soundproof booth (They can't even see the audience! It's loco!) and have to perform their act. A bunch of acts were taped for Comedy Central and I was lucky/unlucky enough to be one of them. It was a super blast even though my hair wasn't great. Anyway, you can watch the whole thing above, bro. I hope you enjoy it so much.
Love,
Dave Hill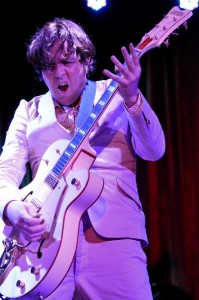 In the event that you are looking for more scorching hot Internet content, I wanted to let you know that my hot rock band Valley Lodge has a hot new website where you can hear the jams and watch videos and whatnot too. You can do all of that and more right now by going here. I hope you enjoy it so, so much. Also, the above photo is by Ryan Barkan. He rules!
Still street,
Dave Hill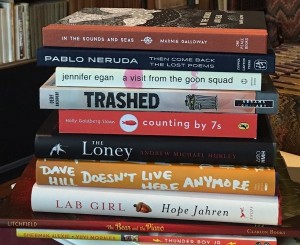 Hi. It's Dave. From before. Anyway, here is something nice- my new book, Dave Hill Doesn't Live Here Anymore, got a nice mention on the "Must Reads for Summer" list by NPR's All Things Considered. I didn't make it onto the top three, but I'm still in there and I'll take it. Anyway, you can check it out here. And if, God forbid, you haven't bought my book yet, you can do that right here. I hope you enjoy it so much.
Still street,