Archive for February, 2016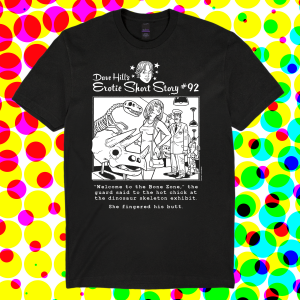 Here is something exciting- I have decided to make T-shirts for my wildly popular Erotic Short Stories. They are illustrated by the great Danny Hellman, one of my favorite artists of all-time, and they are pretty sweet in general. Whether you are looking to get super horny or simply looking to get people to totally want to make out with you, it is basically the best shirt ever. The first one is available in every size imaginable (and priced to move!) here. You are basically insane if you don't order one right now.
Just doing my part,
As you can probably imagine, I have made out with seriously a lot of chicks. In light of this and my global fame, the popular music and film website The Talkhouse has asked me to do a totally sweet love advice column for them called Hot Love. Read the first installment here. And, by all means, send me your questions as they occur to you.
Love unlimited,
Dave Hill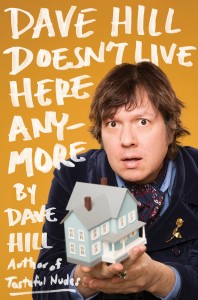 I realize this is shameless of me, but then again this is my website. So if I can't go on about it here, where can I? Anyway, I just wanted show off the cover for my new book Dave Hill Doesn't Live Here Anymore, which, as blogged about previously, is out May 10 via Blue Rider Press, the reputable book company. The cover photo was taken by Mindy Tucker, one of my favorite photographers and an all-around top notch human being. I hope you enjoy the cover (and what's inside) so much. And with that, I will once again encourage/beg you to pre-order it here so I can make some bestsellers list or another and feel confident about my place in this world if only for a second or two. You can do that right here. Go on now!
Love unlimited,

Hi, it's Dave again aka the King of Metal. As many of you are undoubtedly aware, we are in the middle of Black Metal History Month, at least according to Metal Injection anyway. As part of this, I, Dave Hill, the King of Metal, recently sat down in the comfort of my own beautiful (and totally metal) home to review a bunch of new black metal videos. You can and should watch it above (or here). You will learn so, so much.
Still kvlt,
Dave Hill