Archive for January, 2016

Exclaim!, the popular comedy-based website, recently did a list of "Top 10 Hilariously Good Comedy Moments" for 2015 and my debut comedy album Let Me Turn You On is totally on it and I am super psyched. Among other things, they say nice things like "his is a strange, cool world to live in." You can read the whole thing right here. I'm thrilled to be in such good company. Oh, and if you feel like picking up a copy of the album for yourself or someone you would like to get with, you can get it on iTunes or on the AST Records site.
I should have written this in third person,
Dave Hill
Hi. It's Dave again. Recently, I shot a video with football great Eddie George for Funny or Die, the popular website on the Internet. I hope you enjoy it so much. Watch it repeatedly above. Still street, Dave Hill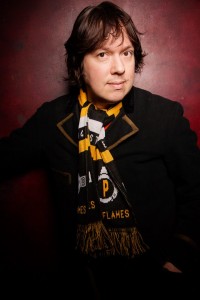 Hello. This is your man Dave Hill with a seriously important announcement. On May 10, 2016, my second collection of essays, Dave Hill Doesn't Live Here Anymore, will be released on an unsuspecting public by Blue Rider Press, the popular book company. The cover is not done yet, which is why I have featured a photo of myself, totally hanging out and up for good times, at the top of this post rather than a photo of the book cover or anything. But that will come soon. Trust me. I just know it. Anyway, I strongly recommend/beg you pre-order the book now from your favorite book supplier or just click here and order like the wind. That would be so great. And if you don't totally enjoy my new book, you can kick me in the privates. How is that for standing by my work? Yeah, I know, pretty great. Thank you for noticing.
Still street,
Dave Hill