Archive for November, 2014

If you live in America or even somewhere in Canada probably, you have mostly likely already heard the rumors about how much my dad and I completely fucking owned Thanksgiving at his retirement community yesterday. And I am here to tell you that those rumors are basically 1000% true. Here's how it all went down:
I rolled into Cleveland on Tuesday and drove the fuck out to my dad's place in my rental car (Ford Fiesta) as soon as I got into the airport. My dad lives in a retirement community way out in the woods basically. It's a pretty sweet place and everyone has cable, which is awesome. The people that live there range in age from their sixties all the way up to holy-shit-you-are-so-old-you've-gotta-be-fucking-kidding-me or something.
Anyway, on Thanksgiving day, which was yesterday, the retirement community had Thanksgiving from 11:30am to 1:30pm, which seemed nuts since normally I don't even have pants on by that time of day but whatever, sometimes you just gotta roll with shit. Plus, old people, like babies, wake up super early, so if you are a normal person just walking in on the situation, your whole day is gonna be pretty much fucked because everything starts so early you'd swear these motherfuckers were Amish or something. Anyway, the Thanksgiving breakfast/lunch/dinner was buffet style, which was nuts because as soon as my dad and I heard that we knew we'd be all over that shit like locusts or Vikings or some shit.
My dad and I were gonna go to the Thanksgiving buffet right at 11:30am but then at the last minute we decided to play it cool and show up at 12:30pm instead so the amateurs would have time to fill up their plates before getting the fuck out of our way before we crushed them. The buffet at the retirement community had pretty much all the usual Thanksgiving stuff you tend to think of when you think of Thanksgiving like turkey, stuffing, yams, mashed potatoes, cranberry sauce, and even some fucking beans with gravy or some shit all over them for some reason. On tap of that stuff though, they also had ham (On Thanksgiving?! WTF?! It is now that I have seen everything!) and also I forgot to mention that the stuffing had oysters in it which seemed insane basically but I guess when you get old you don't give a fuck about anything and will just throw some oysters in the stuffing just for the fuck of it because you know life is short and you gotta cherish every moment, even when you're just eating some bullshit stuffing.
Anyway, as soon as my dad and I rolled into the retirement community dining room you could tell basically every motherfucker in the place was like "Holy shit- the Hill family is on the fucking scene and in effect and basically about to own each and every one of us on Thanksgiving day not unlike the pilgrims did to the Native Americans so many years ago in one of the best/worst examples of genocide in world history." It was nuts. There were old people and then also some young fucks who were just visiting family or whatever. Regardless of age, however, you could tell pretty much every chick in the place, both young and old, wanted to get with me and my dad. Unfortunately for them, though, my dad and I were focused on stuffing our fucking faces Thanksgiving-style and didn't really have time to make anyone the happiest woman alive or anything. Sorry.
Once we got in the dining room, my dad put his cane (which he uses pretty much because it makes him look like a pimp) on a chair at this one table so no motherfuckers got any big ideas about sitting at our table like they weren't about to die if they did. Then we fucking rolled up on the buffet, grabbed plates, pushed like nine people out of the way because they were moving too slow, and began piling so much food on our plates you would have thought we just got out of prison or some shit. Stuffing, potatoes, yams, cranberry sauce, you name it- if it would hold still, we put that shit on our plates. In fact, between the two of us, probably like nine turkeys had to die or something. There was dessert too but my dad and I were both just like "Fuck it- we'll get that shit later."
Back at our table, my dad and I started eating the fuck out of our Thanksgiving food. A waiter came by to ask us if we needed anything else and we just looked at him like "You better back the fuck away from our plates right now unless you wanna pull back a stump or something!" He did.
After we cleared our plates, which happened so fast you would have thought you were watching some time lapse photography or something if you saw us do it, my dad and I went up to the buffet to fuck up that thing all over again like we were in the movie Groundhog Day or something. We ate all the shit I just mentioned all over again and then grabbed like fourteen desserts each while we were at it- pumpkin pie, apple pie, pecan pie, whatever the fuck kind of pie- if you could put whip cream on it, we dragged that shit back to our table and ate the fuck out of that shit like it was our job.
Once my dad and I finished cleaning our plates for the second fucking time and eating the fuck out of all those desserts, we started to get tired because of the fucking tryptophan or some other shit from science so we got up and just got the fuck out of there while basically everyone in the place stared at us like we were fucking gods (which we are basically). Then we went back to my dad's place and slept for like nine hours or some shit right in front of the fucking TV (cable). It was nuts. Later, we ate salads because we like to eat fucking healthy, which is why we look so damn beautiful we should probably be models or some shit.
Still street,
Dave Hill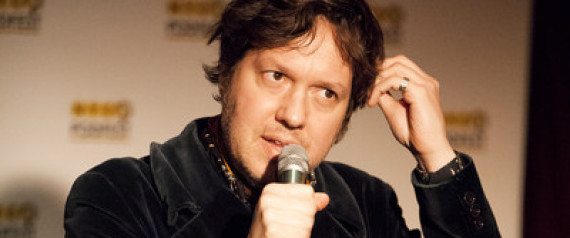 Podcasts- they are really catching on and I am no stranger to this wild new craze. As just one example, I wanted to tell you that my good buddy Mike Bocchetti and I recently sat down with the Huffington Post's Katla McGlynn for the latest episode of the Huffington Post's new Too Long; Didn't Listen podcast, where I talk about Ray J probably more than anyone has in a seriously long time. In short, this one pretty much has everything. You can listen to the whole thing right here.
Happy Monday,
Dave Hill

I am excited to announce that episode 4 of Metal Grasshopper, the incredible new web series starring me and Philip H. Anselmo went up today on Metal Injection, the popular metal-based website on the Internet. Watch it there or above at your leisure. Phil and I get in a big fight in this one and it's nuts. Also, I get another phone call from King Diamond, which is great for me.
Thanks,
Dave Hill

Recently, I went over to to bearded man Sean Donnelly's house and joined him and fellow bearded man Dan St. Germain for an episode of their Our Dumb Friends podcast. It was super fun and we talked about all sorts of stuff including but not limited to Juggalos, Bohemian Grove, and lots of other sweet stuff too. Also, Sean has a really cool dog. Anyway, you can and should listen to the whole thing right here.
Still street,
Dave Hill

As hinted at in the subject line, episode three of my incredible new web series with Philip H. Anselmo, Metal Grasshopper, is finally here. This time around, Phil puts me to the test with metal flashcards and makes me sit in a dark closet for a seriously dark time. We also rent a goat. In short, this one pretty much has everything. It premiered on Metal Injection the other day, so go there and watch it there in surround sound. Or feel free to watch it above right now.
Have the best day ever probably,
Dave Hill


As many of you who have been following my career from the very beginning are well aware, my hot rock band Valley Lodge's song "Go" is the theme song for the excellent Last Week Tonight with John Oliver program. The video for the song (which was released over a year ago) is at the top of this post. Anyway, recently it was brought to my attention that Google has released a video demonstrating some new Gmail features that uses a very similar song for its background music (poster just below the Valley Lodge video). What do you think? Should I sue everybody everywhere or what?!
Still street,
Dave Hill
As many of you are well aware, I'm seriously good at analyzing classy food and stuff. In light of this, the people at the popular @midnight program recently asked me to critique some of the wonderful dishes from Guy Fieri's popular Manhattan restaurant that everybody loves. You can watch the extended clip of my segment above. Other guests on the show were Jim Gaffigan, Michael Ian Black, Kyle Kinane, and even Ben Stiller. In short, OMG this was the best episode. You can watch the whole show right here. Oh, and I'm gonna be back on the show as a panelist on Monday, December 1st, so be sure to watch that or I will be so upset.
Thanks,
Dave Hill