Hi. It's Dave again writing to let you know that in celebration of the release of my unstoppable book Tasteful Nudes in the popular paperback format, I am going to be staging a marathon, six-hour reading of the book at Big Gay Ice Cream at 61 Grove Street in the West Village of New York City. The whole thing starts at 1pm and will end at 7pm or whenever someone decides to tase me or something, whichever happens first. Come by to see and hear this incredible public exhibition of my reading skills. Also, you can buy a book if you want and I will totally sign it and everything. You can also get yourself a delicious ice cream cone while you're at it. I honestly can't think of a better use of your time or mine. It is going to be incredible and most people won't even be able to handle it. Oh, and if you can't make it, why not just buy a copy of my paperback here? That would be so great. I promise if you don't like it you can kick me in the taint.
Yours in incredible literature,
Dave Hill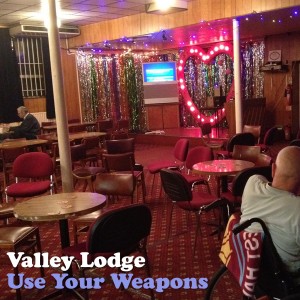 Happy Friday. As mentioned previously, my rock band Valley Lodge has a new album (our third) called Use Your Weaponsavailable September 3 on iTunes. Yeah, I know, I'm pretty excited about it, too. Anyway, you can listen to the whole album over at AbsolutePunk.net now by clicking here. I hope you enjoy it so much. It pretty much has everything.
Yours in hot rock,
Dave Hill

Attention World Citizens:
Hi. It's me, Dave, again. I hope this note finds you incredible. Anyway, as hinted at in the subject line, Tasteful Nudes, my critically acclaimed and seriously-good-and-you-can-ask-anyone first book, published in hardcover last year by St. Martins Press, is now being made available to the public in the popular paperback format on September 3. As you can probably imagine, I am pretty excited about it as the paperback version is perfectly suited for both those of you with an on-the-go lifestyle and also those of you who like the option of being able to roll the book up into a cylindrical weapon of sorts that works great at Renaissance fairs, Civil War reenactments, the free clinic, or anywhere else it's sometimes nice to have a bludgeoning instrument at the ready at a moment's notice.
Excellent animator Danielle Velarde made a great trailer for the release of my paperback you can watch here or above. The choice is yours. It will fill you in on the rest. Also, there are sheep in it, which is great for me.
I encourage you to buy and/or order my book for you and your loved ones at your local independent book store or get it here in keeping with modern times. It is so good.
To celebrate the release of my paperback, I will be putting on several public displays of my reading ability, specifically on September 6 at Book Court in Brooklyn. This is going to be an extreme literary blowout where I read, answer important questions, and then sign books and butts. Also, my rock band Valley Lodge is going to play a rare, yet still pummeling stripped down set of the hits. You can get the full scoop here.
Additionally, I will be making the following appearances in North America to support this important moment in history:
Sept. 3- Marathon reading/signing from 1pm-7pm at Big Gay Ice Cream at 61 Grove Street in the West Village, NYC.
Sept. 3- Appearing at Housing Works Book Store in Manhattan with Brendan Jay Sullivan, Alan Light, and more at 7:30pm.
Sept. 5- R.J. Julia Book Store in Madison, Connecticut at 7pm

Sept. 14- Visible Voice Books in Cleveland, Ohio at 7pm
Come on out. I would love to see you. Your hair looks great and I'm sorry for what happened last time.
Love,
Dave Hill
twitter.com/mrdavehill
Dinosaur Jr. official book trailer from Rocket 88 on Vimeo.
I was just sitting here in my underpants reading about stuff on the Internet when I found out that one of my favorite bands, Dinosaur Jr., has a book coming out. Sweet. That's the book trailer above. You should totally watch it. And you can find out more about the book here. When cool stuff like this happens, it makes me better able to put some pants on and get out into the world.
Love,
Dave Hill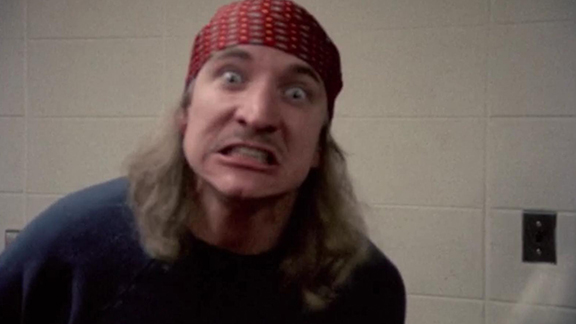 Recently, I wrote an important piece for McSweeney's about my time as a member of the Eagles in the 70s. Henley, Frey, Walsh, Meisner, Felder, and me- needless to say it was a pretty wild ride. Hear my side of things here.
Just another tequila sunrise,
Dave Hill

A week or two ago, when I was totally minding my own business and also doing shows at the popular Outside Lands Festival in San Francisco, I sat down with Zach Brooks to do an interview for his popular and awesome Food Is the New Rock podcast. As you can see from above, I looked really great and Zach and I talked about everything and nothing at all and also food, which I have really been getting into lately because without it I would be dead probably, which is negative. Anyway, you can listen to the whole thing right here (after you click on a couple other things, I think). Do it!
Thanks,
Dave Hill

I'm generally against crowd sourcing unless Zach Braff or someone else with offbeat good looks who most likely already has a lot of money is involved. I tend to be more in favor of maxing out credit cards, stealing, borrowing money from rich uncles, or- if things get really, really desperate- just finding a way to pay for something yourself. Earlier today, however, I was sent a link to an Indiegogo campaign I can really get behind. One Jeff Watson has the simple dream of commissioning a large oil painting of himself to hang in his office, just like they used to in the olden days when men were men and they wore suits and did business while getting hammered in the middle of the day at work and stuff. I thought about just giving Jeff the money myself, but then how would I pay for my oil painting (the one I decided I should probably get just as soon as I finished reading about Jeff's painting)? Anyway, if you believe in the power of dreams like I do, please support Jeff's completely reasonable campaign here. I swear if Jeff doesn't get this painting done I will totally freak out and probably go sit in a ditch somewhere for a seriously long time. And I don't even want to guess what Jeff might do. Do your part today!
Together we can make a difference,
Dave Hill

I meant to post this sooner but you know how life is- one minute you're sitting there fixing to get on the Internet and post something or another, the next you're rushing down to whatever donor center is offering the fastest cash and/or free donuts that morning. Anyway, recently I sat down with the lovely Chalaire Miller to do an interview for CBS Man Cave. It was a lot of fun, I got a free bottle of water, and I only said a couple really stupid things the whole time. You can read the whole thing right here. Okay, great, thanks- that about covers it for now.
Still street,
Dave Hill

A while back, my buddies in Stuckey and Murray asked me to do some shredding on their song "Build Up" from their new album We Tried. Recently they went and made a music video for it that you can totally watch above. It features an animated version of me, first playing a guitar solo and then later driving a truck and apparently puking on myself. My dad is gonna be proud of this one I bet.
Thanks,
Dave Hill

Hi. It's Dave again. Recently, my hot rock band Valley Lodge made a hot rock video for our new song "Go", executive produced by our friend Rebecca O'Malley and directed by our buddy Tim Fornara. It has bike racing, geishas, semi-nudity, and then other awesome stuff besides that. The popular magazine Spin even wrote about it here. You can watch the video above. I hope you like it so much. And if you like the song, it will be available on the new Valley Lodge album Use Your Weapons September 3 on iTunes. There are nine other incredible songs on the album besides this one too. Destroy all your other records. If you are some sort of music journalist type, feel free to write me for an advance copy at dave@davehillonline.com and I will totally send it to you.
Love,
Dave Hill