Recently, I have the lovely opportunity to narrate a new series for MTV Other about local music scenes in various American cities called This Is the Place. It's a great new show about music, food, and other cool stuff in place like Denver, Minneapolis, and Athens. You can watch the first three episodes here. There are pictures of me and everything.
Stay street,
Dave Hill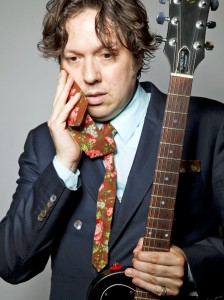 Hi. How are you? I'm really great. Thanks so much for asking. Anyway, as part of my assault on North America in celebration of the release of both the paperback version of my book Tasteful Nudes and my hot rock band Valley Lodge's third album Use Your Weapons (both to be released this September 3), I am going to be doing some more house tour dates. If you would like me to come to your house and talk, read, play music, spend weirdly long amounts of time in the bathroom, rifle through your things, and hopefully get really, really hammered with you, send an email to handlers@davehillonline.com for more info. I did a bunch of house tour dates last year, had a lovely time, and managed to settle most things out of court afterward. Also, it's FREE. Let's do it again this fall! Okay, hope to hear from you soon.
Love,
Dave Hill
If you are as totally pumped about the birth of that damn royal baby as I am, you should probably watch the fifth and final installment of my important "Royal Baby Watch" series on Funny or Die above right now. I hope you enjoy it so much.
Your man,
Dave Hill

My buddy David Rakoff left us last summer, but this summer he gives us yet another great book, his last and perhaps his best yet, Love, Dishonor, Marry, Die, Cherish, Perish: A Novel. It's hilarious, dark, moving, brilliant, and beautiful, like the man himself. Get it today. You'll thank me.
Hi. It's Dave again writing to let you know that episodes 3 and 4 of "Royal Baby Watch with Dave Hill", the incredible web series chronicling the most important thing that has ever happened ever probably, the birth of Prince William and Kate Middleton's baby, are up now on Funny or Die, the popular comedy website on the Internet. You can watch them above right now. I hope you enjoy them so much. Make everyone you know watch them too. That would be so great.
Love, light, and other stuff,
Dave Hill

If you like Todd Barry and also podcasts, I have some really exciting news for you: I am on the latest episode of the Todd Barry Podcast, which is great for me. If you've ever wondered what it would be like to overhear me and Todd talking in his apartment for an hour or so, you won't want to miss it. You can and should listen to the whole thing right here. I hope you enjoy it so much!
Still street,
Dave Hill
Episode 2 of my incredible "Royal Baby Watch" series, filmed in England with actual English people, is up now on Funny or Die, the popular comedic website. This time around I talk to a guy who is crazy about the royal family and also try to hawk some incredible royal baby merchandise I came up with in my spare time. You can watch it now above. Tell the others!
Love,
Dave Hill