Archive for September, 2012
Hi.  It's Dave again.  From before.  Anyway, today I come to you with a long overdue mention of the fact that I have recently released several new episodes of Dave Hill's Podcasting Incident, my incredible podcast.  Recent episodes include the triumphant (and record third) return of Tig Notaro, Gabe Liedman, and Ahm Mingus.  You can listen to all those episodes by clicking on their names and stuff.  Or just go here and go nuts.
And speaking of podcasts, during my recent invasion of Los Angeles, I appeared on roughly 600 podcasts, including but not limited to the Adam Carolla Show, Who Charted?, Playboy Morning Show, Hey Teens!, Jordan Jesse Go!, Steve Agee: Uhh, Dork Forest, WTF Live with Marc Maron, Grand Theft Audio, and then some other ones besides those.  Listen to all them now and/or as soon as they become available because they are all incredible.
Okay, that about covers it.  Thanks!
Love,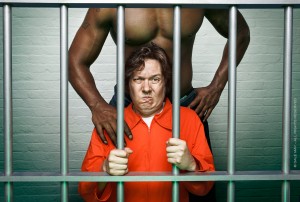 My buddy Dale May is an awesome photographer who recently started a photo series with me, Dave Hill (from before) as the scary subject. Here is the first of the batch. This time around, I end up on the wrong side of the law and, well, you can pretty much figure out the rest. I hope you enjoy it so much. More to come!
Still street,