Because I am in show business, I made an appearance last night on the incredible television program Attack of the Show, which is on the popular G4 network. My dear friend Michael Ian Black was guest hosting, which made me less afraid of all the bright lights. Watch the clip above as we talk about all sorts of really important things that most people can't handle. It pretty much has everything.
Still street,
Dave Hill
Speaking of incredible podcasts, did I mention that episode 43 of Dave Hill's Podcasting Incident is in full-effect (you know, in the street way) right now.  This time around, Tig Notaro gets cozy with me for what turns out is a world-record third appearance on the show.  Tig plays guitar on this one too and that shit is awesome.  Listen now right here and please subscribe on iTunes so that I might feel validation.  Also, buy Tig's new album Good One because she is the best.
Love,
Hi.  The Internet, am I right?  Anyway, if you would like to enjoy some incredible Internet content in the form of me being a guest on the great podcast Jordan, Jesse, Go!, featuring Jordan Morris, Jesse Thorn, and now me, Dave Hill, you can and should do that right here, right now.  It's the best basically.  Oh, and if you've ever wanted to be in the woods with all three of us plus Dick Cavett, Michael Ian Black, John Hodgman, and other greats, definitely attened MaxFunCon East.
Love,
Dave Hill (from before)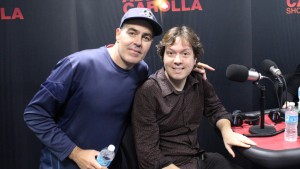 Hi. If you like to listen to incredible things, listen to today's episode of the Adam Carolla Show, which features me talking for a seriously long and wonderful time with the great Adam Carolla and the lovely Alison Rosen. You can and should listen here. Thank you.
Still street,
Dave Hill

My friend Maureen Herman wrote a really great response to Rep. Todd Akin's curious "legitimate rape" comments. Read it here now. She gives him a much deserved kick in the nuts.
Thanks,
Dave Hill

Hi. If you haven't been following the Pussy Riot story, catch up on it cuz it's nuts and deserves attention. To show her support, Peaches staged a protest in Berlin, wrote a great "Free Pussy Riot" song, and made a sweet video for it (which I make a cameo in if you watch closely). Also, I did my own remix of the song, which you can check out, download, and then listen to super loud right here. I hope you enjoy it so much.
Still street,
Dave Hill

As many of you have already heard, my friend David Rakoff died last week after a long battle with cancer. I will miss him to say the least. Here is something I wrote about David on Huffington Post.
Love,
Dave Hill