Archive for February, 2010

It is with great pride that I, Dave Hill, the world's preeminent Dave Hill, announce the creation of something I have cooked up in my spare time, something I like to call (and you should too) International Holy F@#king Sh*t Day, which will take place this Friday, March 5, 2010 and will be celebrated worldwide at exactly 11:00am Eastern Standard Time in the United States (find your time here).
I realize it is at this point that you are assuming that Internation Holy F@#king Sh*t Day is a day of some sort of global panic, a shared experience of extreme terror or something. However, this could not be further from the truth. In fact, Internation Holy F@#king Shit Day is quite simple and- if everything goes as planned- will be an incredibly positive, if profane, experience for all who take part in it and extremely confusing for all who don't, the best case scenario for most things in life if you ask me.
So here's the deal- on Friday, March 5, 2010 at exactly 11:00am Eastern Standard Time in the United States (that's 8:00am on the West Coast; 4pm in London; 5pm in Oslo, Norway; 3am, March 6, in Tokyo- sorry for keeping you up so late!- etc. You can find the exact time in your area here), stop what you're doing and scream, yell, mumble, or whisper "Holy F@#king Shit!." If someone near you does the same thing, you must look at each other and either wink, give each other a military salute, kiss on both cheeks (like the people of France), and/or- if it feels right- pat each others' butts (like the people of France). And if someone around you says "What?" or something to the effect of inquiring as to why you just said "Holy F@#king Shit!", you must respond by saying "Oh, nothing…", "What?", or even "Huh?" and then just get back to whatever you were doing. It's that simple.
Join me- won't you?- in celebrating the power of both worldwide solidarity and global profanity. Do your part by celebrating International Holy F@#king Sh*t Day when the day and time comes and also by spreading the word on this historic event far and wide via Twitter, e-mail, Facebook, smoke signals, blowhorn, blowtorch, or whatever means you see fit to spread the word like a motherf@#ker. Okay, thank you. Now get out there and make a difference! You can do it! Oh, and join the IHFSD Facebook group here!
Holy F@#king Sh*t,
Dave Hill
Attention People of New York City:

Hello. This is your man Dave Hill again. I guess we all saw this coming, but- after a brief hiatus from show business- I am now back like a motherf@#ker to once again perform my ever-evolving, ever-incredible one-man show/monologue/rock assault I like to call "Big in Japan" here in New York City before I pull up stakes and take it overseas, where I am considered a genius, once more in a few months. This sh*t is going down this Monday, March 1 at 9:30pm over there at the Upright Citizens Brigade Theatre in Chelsea, just three blocks away from Dallas BBQ, a nice place to meet old friends or make new ones or just hang out by yourself, staring off into the night, the captain of your dreams. Anyway, whether you have seen my "Big in Japan" show before or you have yet to see it all, I strongly (within reason) encourage you to come as- like most great works of art- it gets incredibler and incredibler each day, not unlike Leonardo DaVinci's popular "Mona Lisa" artwork painting, which started out as an absent-minded napkin doodle and is now being guarded around the clock in a big museum people pay a lot of money to get into. The "Mona Lisa" is also available on T-shirts, lunchboxes, and other stuff. In short, it is a seriously good painting. I like to think of my "Big in Japan" show as just like that, only instead of a painting it is a guy standing on a stage talking and stuff for a reasonably long time. That guy is me, Dave Hill, mentioned earlier. Now you just let that sink in for a moment. Okay, great. I also wanted to mention that everyone who comes to my show will get a free shrimp cocktail. Now to go to this website on the Internet and reserve some tickets for you and your loved ones right here.
Love,
Dave Hill

Do you live in or around our nation's capital, Washington, DC? Okay, great because I am totally performing there this Friday, which is to say February 26 at 7pm at the Velvet Lounge, which is right there in the heart of it. I am doing a great show called 3 Chord Comedy with excellent DC comedians Justin Schlegel, a DJ on radio station 98 Rock, Jeff Maurer and Eli Sairs. If you don't come to this show I will stab you (Okay, I guess we both saw this coming). You can get all the info here.

Hi.  Happy Monday.  I just wanted to let you know that this past weekend I was on the popular "This American Life" radio program, hosted by teen heartthrob Ira Glass, for a record fourth time (NOTE: This is my personal record in a contest I am having with myself. Admittedly, many other people have appeared on the show more than I have.  And as long as we're on the topic, it is actually the fifth time I have appeared on the show if you count the time I was cut from the show but still mentioned, which I choose to.  Hey- why not?).  This is the 401st episode of the program and it's called "Parent Trap."  I am at the "top" (sorry- showbiz lingo) of the show, which is to say the beginning, telling a story about my mother, a priest, Maureen McGovern, and me.  At no point do any of us walk into a bar, though I would have liked to.  At the end of the show, Ira gives a lovely mention to my mom, the greatest mom of all-time and an awesome woman I'm going to miss a whole bunch. You can listen to the whole episode right here.
Love,
Dave Hill

In light of recent bullshit and after careful consideration, I have decided to go on rumspringa, what is usually known as "a period of adolescence for some members of the Amish, a subsect of the Anabaptist Christian movement, that begins around the age of sixteen and ends when a youth chooses baptism within the Amish church or instead leaves the community."
In the interest of full disclosure, I am not Amish, which is one of the reasons I have a website. However, I am taking full advantage of the part of the above description that says how rumspringa "ends when a youth chooses baptism within the Amish church or instead leaves the community." It's giving me lots of wiggle room to get up to all sorts of shenanigans that are not only not tolerated within the Amish community, but not really tolerated by a lot of other people either. Yeah, I might get shunned, but F it. Am I right or am I right?
Job one is my new rumspringa phase will be to march myself up to CVS dropping F-bombs (e.g. "fuck," fuckin'") the whole way. Once I get to CVS, I will load up one of those little plastic hand carrier cart things with as many cold ones (i.e. beers) as I can (a lot) and then go up to the register and pay for that shit with mostly my own money. Afterwards, I'll park myself out in front of the store, drop my pants, and get up to having a really nice time with all the cold ones I just got myself.
Once I'm done partying super hard in front of the CVS, I will probably head over to the Burger King parking lot down the street and beat the crap out of anyone who even thinks of looking at me the wrong way, mostly whipping them around in circles by their windbreaker. Then I'll head inside and probably start making out with most of the chicks inside who probably thought they were going to have a Whopper or something and that's it.
After I have finished partying in front of CVS, beating the crap out of a ton of kids in the Burger King parking lot, and making out with like eleven chicks probably inside the Burger King, I will buy some cigarettes and smoke and listen to loud rock music in the area right next to the Shell station where the Shell station manager can't say a damn thing about it because I'm not even on his property anyway. This will go on for six to eight hours, during which I will make several trips into the Shell station itself to buy some beef jerky and also some gum that is manufactured to look like beef jerky. When the Shell station manager gives me dirty looks for coming inside his "store," I will just say to him "What?! I'm a paying customer! You don't think I'll call the cops but I will!" And there will be nothing he can do about it.
Once I get done hanging out at the Shell station that sucks anyway, I will head home and stay up super late watching sophiticated movies with adult content on premium cable television. I will do this for as long as I feel like it and I will probably swear a lot too because I can. Then I will order some pizzas and probably have like nine of the chicks I met at Burger King come over to my house for intercourse. It is going to be awesome.
And when I am all done with that stuff, I may or may not become Amish. We'll see. I'll let you know when I am good and F-ing ready. Sh*t. Piss. Damn. This is what it's like to live with no rules. F it.

This past weekend, the popular public radio program "This American Life," hosted by teen heartthrob Ira Glass, did a show based on story ideas submitted by the staff's parents. As part of the magic, I wrote a song about the Erie Canal with TAL producer Nancy Updike. I'm pretty sure it's the greatest song written about the Erie Canal in this millenium. You can hear the whole show right here and listen to and/or download our hit song right here. I recommend both as life is short and it's important to have your mind blown as much as possible.
Love,
Dave Hill

Hi. Do you like the Smiths, Morrissey, and/or making out and stuff? If you answered yes to just one of these questions, then you should totally come to "Heaven Knows I'm Miserable," a magical night combining Smiths and Morrissey music with speed dating at the Black Rabbit Bar in Greenpoint, Brooklyn that is happening tomorrow night at 8pm. This is an idea that I came up with in my spare time and will be implementing myself like a motherf@#ker right there on the premises. If you are in New York City or thereabouts, come on by. You can speed date or just hang out and drink stuff while listening to excellent music and having a really nice time in general. Come or I will stab you. Wait, no, that's too harsh. It will probably just hurt my feelings.

Hi. It's Dave. From before. Anyway, I just wanted to type hastily and point out a few things of note. For starters, as hinted at previously, I have been traveling like a motherf@#ker lately- London, New York, San Francisco, New York, Cleveland, and now New York again, where I am finally taking a few moments to get my underwear cleaned (by professionals) and fix my hair and stuff. It is going okay.
In other news, I wanted point out a few points of interest (albeit largely to just me probably) and whatnot. For example, while I was in San Francisco for the popular Sketchfest festival, I had my picture taken by the great photographer Dan Dion. You can see it above. That is me right before I did my popular Dave Hill Explosion show with extra special guests Dick Cavett and Gordon Gano at Cobb's Comedy Club, which is right there in town. As you can probably tell, I need a haircut and I am still pretty beat up from my London trip in this photo. I think we can all agree, however, that I pretty much hit it out of the park with the outfit. Thank you.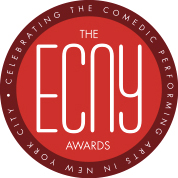 In still other news, as rumored on the Internet, I was recently nominated for two ECNY Awards, one for my incredible "Big in Japan" show and one for being incredible at Twitter, the popular social networking site. You can vote for me here if the mood strikes. It would be really great to win something, anything, especially given all the complications I've had with my baboon heart of late. Okay, thanks in advance on that one. You seem nice.


Another thing I wanted to tell you is that I recently sat down with fine folks at the Comedy Nerds and totally got interviewed by them. You can hear my thoughts on various subjects, including soup, right here. It is one of the best ways you could possibly spend an hour or so that I can think of while I'm sitting here typing.

And finally, while I was in London last month I appeared in a video with those adorable a-holes Bishop and Douch. You can watch it above and you should, even though James Bishop didn't attend any of my London shows and is dead to me as a result.

Attention People of New York City:
Hi. It's me, Dave, Dave Hill, again. Wait- no, no, no, baby- don't hang up. Look, I know things have been really crazy between us lately and we both said a lot of things we didn't mean and the odds of them ever letting us back into Benihana again after everything that happened last time are slim at best. I also know that in the past I have written stuff on your front lawn using fire and I now know probably better than anybody that that is a completely unacceptable thing to do, especialIy to the most important person in my life, a beautiful person both inside and out whom I would gladly open a joint bank account with any time they are ready and would happily trust to use those funds wisely and in a manner that would not require explanation of any sort no matter how suspicious things might sometimes seem. Anyway, I can't go into everything right now because I am scheduled to lead a team building seminar at the Paramus Holiday Inn in exactly fifteen minutes and need to focus on getting this pool inflated and filled before everyone gets their handstamps and licorice ropes and we get things started. From now on, I am about positivity. I just wanted to remind you one last time that I am doing my popular and critically-acclaimed (Here, read this. I told you I was going to be famous) one-man show/monologue/rock assault type thing "Big in Japan" TOMORROW night, which is to say February 5 at 8pm at the world-famous Upright Citizens Brigade Theatre in Chelsea. If you don't come, motherf@#kers are gonna get stabbed. Also, my feelings will be hurt. But I would never hurt you though. That is the important thing I need you to know and there's not a goddamn judge or lawyer in this country that can stop me from telling you and also saying that I love you, even if it's from at least 500 feet away and you say it's always too loud outside the bus station to hear words from the heart anyway. I really hope you can make it tomorrow. Things are going to be different. I promise. You can get tickets right here (I would leave you some for you at the door but I know you can take care of yourself and you don't need me trying to solve all your life problems).
Love,
Dave Hill