Archive for November, 2009

Yesterday, I got some Mexican food with my dad. We were both going to get the catfish tacos but then we started to talk about catfish and how to skin them by nailing them to a tree and then I got kind of grossed out and decided to order the shrimp fajitas instead. Along with my fajitas, I got an order of grilled jalapenos, pictured in front of the shrimp above.
I ended up not finishing the fajitas, but I totally ate all the jalapenos. When the waitress came to clear our plates, she asked if I was American. At first I figured she thought I had a strange accent, but as it turned out she was just surprised that I had finished the entire plate of jalapenos. "You are the first white guy I've ever seen do that," she told me.
"Well…I'm not like other white guys," I replied while giving her a look that suggested I was pretty sure we were dating now. Then she just sort of smiled and got the hell out of there as quickly as possible.
True story.

Hi. Remember how I was talking about how I was going to be on the popular "This American Life" radio program this past weekend? Well now you can listen to it on the Internet right here and I really hope you do. My friend Shaina Feinberg and I went to a Chick-Fil-A and hung out all night. It was wild stuff. Seriously, listen to it right now.

Hi there. If you like to listen to the radio and/or podcasts and stuff, I am going to be on the popular "This American Life" radio program, hosted by my close personal friend Ira Glass, this weekend on their exciting "Middle of the Night" show, an episode for which intrepid reporter Shaina Feinberg and I, another seriously intrepid reporter, totally went to Orlando, Florida and hung out at a Chick-fil-A for a lot longer than I would have ever thought I would ever end up hanging out at a chicken restaurant. It was a lot of fun. Check your local listings to find out when you can hear this incredible thing. And if you want to hear the last time I was on the popular "This American Life" program, you can do so right here.

If you like rock music, tons of naked dudes, and/or one super hot chick who is practically naked, you are totally going to love the new music video for my rock band Valley Lodge's alternate universe hit song "All of My Loving," above. The video was directed by Rory and Dave at Mekanism and produced like a motherf@#ker by Margaux Ravis. Anyway, I hope you enjoy it a whole bunch as it pretty much has everything.

Hi. How are you? I am pretty good mostly. Anyway, if you are in Los Angeles, I am totally on a plane flying there as I type this. The future is now! I will be in town for a bit, taking high-powered meetings and also doing some shows and also partying super hard and banging a lot of chicks. I hope you can take part in as much of this as possible. Really, it's up to you. And also me, I guess.
As for the shows, I will be doing "What's Up Tigerlily?" tonight at 8pm PST at Hollywood Studio Bar & Grill. The show is super fun; hosted by Maria Bamford and Melinda Hill; and featuring T.J. Miller, Chip Pope, Matt Kirshen, Mike Burns, Jim Hanft, and me, mentioned earlier. Come by if you can. Tomorrow I'll be at the Upright Citizens Brigade Theatre doing Comedy Death-Ray and then CDR Sketch. Wednesday, I'll be back at UCB again doing my incredible "Big in Japan" show. Come by all of these shows or I will completely lose it.
On Saturday and Sunday, I will be attending and possibly sitting in on solo shows by my friend Walter Schreifels in Orange County and Long Beach. The shows are with H.R. from Bad Brains both nights. I will be bringing the heat in the audience and also possibly on stage at some point at these shows.
Okay, that pretty much covers it at the moment. I like you. You seem nice.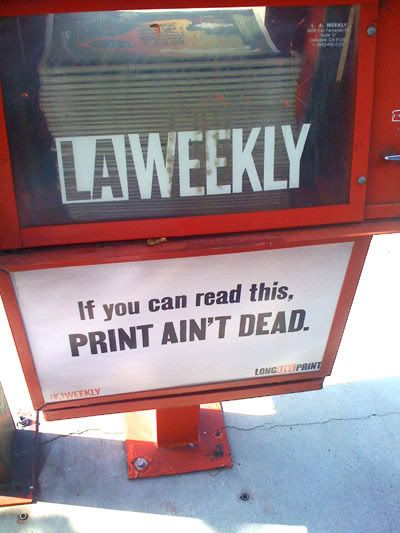 Hi there. I just wanted to let you know that there is a nice little interview with me in LA Weekly this week. I am going to do my "Big in Japan" show in that town next week, so if you live there you should totally go. Anyway, you can read the LA Weekly thing right here and I totally hope you do, you know, if you want.

As chairman of Dave Hill Enterprises, I sometimes get overwhelmed with the many responsibilities associated with running a multi-hundred dollar industry, so yesterday I decided to blow off a little steam by whipping up a quick cover of Cat Stevens' "If You Want to Sing Out, Sing Out," a song I totally had in my head after watching "Harold and Maude" the other day again. Anyway, here is my version of the song. I will probably add some more guitar stuff or something to it later, but this is what I got so far: Dave Hill butchers Cat Stevens' "If You Want to Sing Out, Sing Out".